WordPress Sites

For those who are new to my website, I am a blog writer and author and share this site, with m Wordpress sites.

I share my

Everyday Living and Lifestyle

on this website with my Wordpress site, called

Everyday Living and Lifestyle

, I write a blog about my world as a parent and my mind issues I have gone through, such as building self confidence.

See below for further details.

---

Everyday Living and Lifestyle

This site I share with my Everyday Living and Lifestyle page on this site, and I blog usually every Wednesday or Fridays.

I love collaborating my Wordpress site to this one, and helps keep all my readers up to date, with what I have been doing.

Everyone Can Build a Castle

This site I share issues such as my experience being bullied, my self confidence issues, being scammed and I will be posting a lot more.

The mind has a way of working for us, or against us, and I share my tips of how I have overcome certain mind issues, to help others who may or are going through those mind matters too.

The Parenting Adventures

Sharing my life as a mum, giving details of my son as he grows and what I have learned, and I also recommend products on this page too,

The Parenting Adventures Tips and Tricks

Is part of the same site as above, I share more tips and advice on parenting on this page, about children's development, dilemmas and challenges that come with being a parent.
My Favourite Blog sites I like to read
Powered by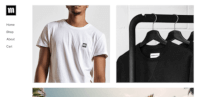 Create your own unique website with customizable templates.