I did my Winter Clean up and filmed myself clearing out a draw and corner unit. I couldn't make it into one big video so uploaded them separately. I have created five videos of me clearing out these areas.

This is video part 1, where I begin to sort out the paper work, brochures, instruction manuals, etc in different piles. I filled a box fall of items that needed to go upstairs and items to be shredded.

Video 2, when I clean out a draw or cupboard I like to leave it clear and opened for a bit, just to give it a bit of airing.

Video Three, I sort out my corner unit.

Video 4 I refill my draw unit, with a folder fall of instructions for all our appliances and takeaway menus, and have a huge box full of items to be taken upstairs.

My final video my corner unit has been aired and cleared out, and much better organised.
Powered by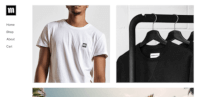 Create your own unique website with customizable templates.