Christmas Preparation has been done and so has my Autumn clear up.

Autumn has officially ended and we are now in the Winter period of the year.

Please check out my video below taking you through the last bits of my Autumn clear up this year and my Christmas Preparation.

I cleared up my Guest Bedroom putting my craft materials into packs, my kitchen food cupboards, baking cupboard and my fridge. I then also cleared out two large plastic containers from our shed outside.

One of the containers I am going to use to store my clothes and other items from my broken chest of draws until I can get new piece of furniture. The other one I have used to store my craft supplies and packs I have put together.

When it comes to my seasonal clear ups, I find breaking it up really helps so I don't get to overwhelmed, trying to clear to much at once.
Powered by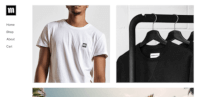 Create your own unique website with customizable templates.