Continuing on my seasonal clean ups, this time of year it is my Spring Clean up. Each clean up I do I go through the difference spaces in my home and sort through them, getting rid of any items I know I have know use for anymore, or I know I am not going to get round to using them, and recreating spaces with simple, cost effective ways.

It helps clear the mind and make a fresh start to each season, ready to move to the next one.

In this video I go through my toiletries and show you how I sorted through my toiletries and made my toiletries in my bathroom minimal and the ones in my bedroom have put altogether in a new storage container I bought from

Wilkinsons

. It good to have one space for certain items, so you just pull out the container, take what you need and push it back into the cube unit.

I have also made changes with the way I organise my bodysprays, moisturisers and perfumes on the top of my cube unit. I when filming this video was looking for a new storage solution to store these items.

I also share and show my food cupboard, which I regularly sort through to make sure items are still in date. A lot of spices and a few jar food items did get wasted, which I am working on to stopping. I think minimal with toiletries and food are the way to go with some items. You don't need 10 jars of spices for example, when you regularly only use two.

Doing these clear ups do really help me and prevent waste of food and making sure all food items especially are used, and do not go to waste. It is all money at the end of the day, that you would have used to pay for those items.
Powered by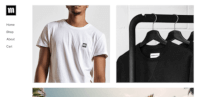 Create your own unique website with customizable templates.