Idea

I love books and a good read. I have many in my collection, and like to share the books I have read with others.

There is nothing like having a cup of tea, coffee or hot chocolate and settling down with a book, and so here is my listings of the books I have recommended for you to read.

If you have any books you would recommend to me then do contact me, by filling in the form below.

I have also written books that have been published, and I will be sharing my own tips on how to begin to start to write a book. Please contact me with any questions you may have about writing a book.

Please check out my new page Books Ideas and tips.
---
My The Parenting Adventures Baby to Toddler years

My First Published book

My First Novel

It My first Novel and Fictional book.
Claire wants so much to be thin, when she looks in the mirror she thinks she is fat, and does all she can to loose weight..

She hopes that wants she goes to University her life will be much better.

Her mother Janet is hurt in a car crash, and is looked after by her mum's bestfriend Mandy, who is given some sad news of her own, and changes her life forever too.

Available from http://www.amazon.co.uk

Book Reviews

I love to read and recently discovered Audible which great if your are a busy mum or dad like me and on the go all the time
Book Reviews
Powered by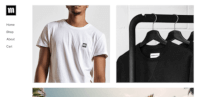 Create your own unique website with customizable templates.
Photos used under Creative Commons from The Marmot, manpreetkaur93