Home-wares




Check out my new Home-wares page, where I will be sharing some Home-ware ideas and hauls.

Please see page for my first post.
---
---
Filofax and Planners
---
Seasonal Clean ups
Winter Decor
I have added a new post sharing my video of my Winter Clean up of my wardrobe and guest bedroom
Seasonal Clean up page.
---
Free Printables
Check out my
Free Printables
, where I will be adding worksheets from exercise, to cleaning, organizing, goal setting and much more to come.
---
Home essentials

- Slow Cooker
- My oven
- Food Mixer
- Kitchen spray and cloths
- Kettle
- Teabags and milk

Clean Safely

- Always separate your cleaning sponges for washing up dishes to your cloths you use for cleaning appliances and surfaces
- Clean in groups.
- All Windowsills
- All Mirrors
- All Furniture
- Doors and Door Handles
- Bathroom
- Kitchen
- Dust all Appliances
- Keep cleaning products and chemical locked away. You can get safety clips so your baby, toddler or child can't go in there, and put a sign up KEEP OUT.


6 Rules to shopping

- Budget
- Inventory List
- Shopping List
- Meal Plan
- Research, check deals and prices
- Then shop.

Coming up

• Winter Clear up

Home-wares Haul
Home decor ideas
Spring Clean up
Powered by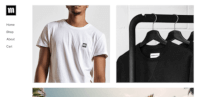 Create your own unique website with customizable templates.