Here is a new recipe video of one of the meals I love to make. It is the Chicken Curry I like to make from scratch. So no curry sauce in site, just paste, spices and other ingredients that make it a great meal for any day.

I really hope you enjoy watching and please let me know of one of the meals you love to make.

You may have seen this already, as I posted this on my

Weekly Blog

on Monday. However if you haven't, then here is my new Recipe video. It has been a while since filming such a video and since I did some baking, but I had been meaning to film this for a while, and so thought it was the right time.

The recipe is originally from

allrecipes.com

Here is how I make Banana Loaf Cake,
Powered by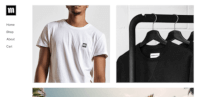 Create your own unique website with customizable templates.