Brilliantly written book by Fiona Neill, based on a stay at home mum called, Lucy, who has three children, and documents her life as a busy stay at home, and has a secret crush on another dad, which at first is all in her mind, until her dreams and fantasy nearly come into reality. She gets into all sorts of trouble but manages to get herself out of trouble too.

Loved this book. If you like a great chick flick kind of book then this is a great read, why not choose this for the winter months and Christmas.

I give 9 out 10.

Powered by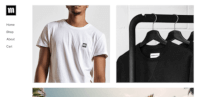 Create your own unique website with customizable templates.