Brilliant book I listened to on

Audible.com

Awaken The Giant Within, How to Take Immediate Control of your Mental, Emotional, Physical and Financial Destiny.

I have read this book too, but wanted to listen to it aswell, and it really awakens the mind, to changing your beliefs and setting goals, and how to reach and live those goals.

Brilliant book written by Anthony Robbins. I give 10 out of 10.

Wild by Cheryl Strayed.

Tells her story of walking the PCT and what lead her decision to walk the PCT.
She had lost everything her mother to cancer, her family had grown apart and got divorced from her husband Paul.

This is a brilliant story and would love to see the film, staring Reese Witherspoon.

I give the book 10 out of 10.

Powered by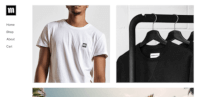 Create your own unique website with customizable templates.