Check out my new book review for the New year

New Fashion and Beauty Post

Gift Ideas

New Book Launch

New video on my Filofax and planner page

New Photos on my Gallery page

New video on Seasonal Clean up page

Wordpress Blogs
This is my third book, and the second one of The Parenting Adventures, following on from my first book.

I share my experience and tips and advice of becoming a mum for the first time, and let parents know they aren't alone, somewhere someone will be having the same dilemmas as you, but it the tears and tantrums do not last forever.

This from Baby to Toddler years. I will be adding onto this book with The Parenting Adventures, talking from Toddler to School years.
---
All my books are available from http://www.amazon.com
Advertising
Some of the advertising on my blog website, if you do make a purchase through my site on any of the advertising you see, I do get a small royalty for.
Powered by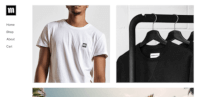 Create your own unique website with customizable templates.